| | |
| --- | --- |
| Model: | BSK892330M |
| IPN: | 738196 |
| Brand: | AEG |
| Colour: | Stainless Steel |
| Manufacturer's Warranty: | 5 year |
| | |
| --- | --- |
| Oven Features: | Pyrolytic |
| Oven Fuel Type: | Electric |
| Oven Type: | Built-in Single |
| Type: | Microwave |
| Volume: | 60CM |
AEG 60CM Steampro Steam Oven with Sousvide Function
MASTER EVEN THE MOST COMPLEX FLAVOURS.
Every meal should be an experience. With that in mind we created the SteamPro oven with full steam. It has three cooking modes - heat, steam, and a combination of both. In the combination mode it will calculate exactly the right combination of heat and steam automatically. Whether you're roasting or grilling meats, baking bread, creating delicate desserts or using the SousVide feature as seen in many professional restaurants around the world, you can be confident your cooking will be elevated to another level.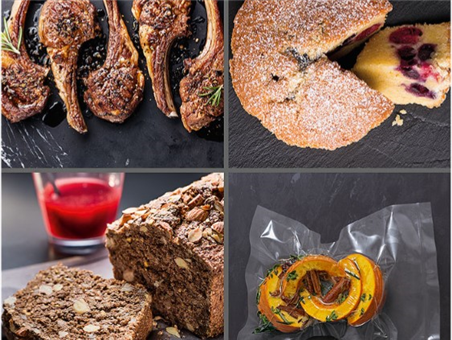 PERFECT AMOUNT OF STEAM FOR EVERY DISH
The advanced humidity sensor continuously measures and automatically adjusts temperature and moisture levels in the oven to suit the type of food you are cooking when using low, medium and high humidity cooking functions. As food generates its own humidity, and some more than others, it adjusts the amount of steam required in the cavity to deliver precisely the right amount of humidity. This not only leads to more efficient water usage, but ensures that every dish is cooked to perfection.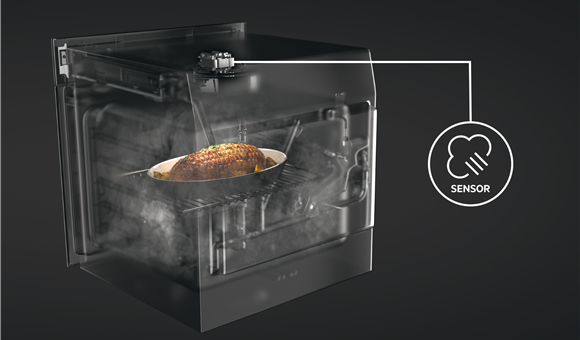 SOUSVIDE IN JUST 4 STEPS
Prepare, seal, cook and serve dishes with the ultimate control and perfect results every time. Even the most delicate food can be cooked to perfection using low temperature steam cooking from 95C to as low as 50C with 1C adjustability.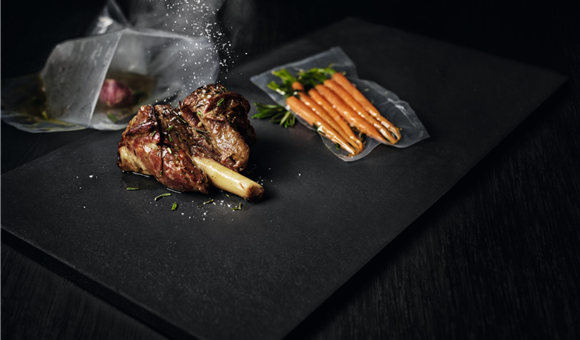 EXPECT EVEN RESULTS EVERY TIME WITH SURROUNDCOOK
Unlike standard ovens, the SurroundCook ovens advanced fan technology ensures that every part of your dish is getting exactly the heat it needs. Evenly. Consistently. Wherever its placed. Whether its one dish or several. No more turning dishes halfway through cooking. Just the results that meet your expectations. Every time.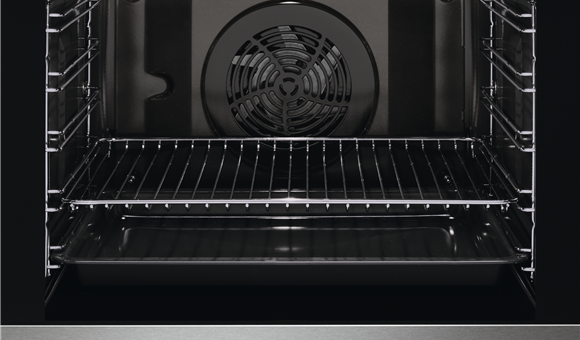 ---
Camberwell Electrics Delivery Options
Customer Service is important to us, we offer two delivery options:
Standard Delivery - (Door to Door Only)
Premium Delivery - (Deliver, Unpack, Placement, Check Product, Takeaway Rubbish)
Call one of our team on 1300 882 257 to discuss the best delivery option suitable for your location and product.
I

mportant Note About Product Specifications
Every effort is made to ensure all specifications and information within this website is correct and up to date.
Due to continuous improvements on both technical and manufacturing level this information should be regarded as indicative only.
For installation of products requiring exact measurements, a product's measurements should only be taken from the actual physical product.
NOTE: On all handmade products the measurements can vary from the manufacture's information.
| | |
| --- | --- |
| PRODUCT PROFILE | |
| Domestic warranty details (yrs) | 5 |
| Oven fuel | electric |
| Materials/Colour | anti-fingerprint stainless |
| Controls of Oven | command wheel |
| DIMENSIONS | |
| Total height (mm) | 594 |
| Total width (mm) | 595 |
| Total depth (mm) | 567 |
| CM Tech data | 60cm |
| Flush fit cut out height (mm) | 600 |
| Flush fit cut out width (mm) | 600 |
| Flush fit cut out depth (mm) | 580 |
| MAIN OVEN | |
| Gross capacity litres | 77 |
| Useable capacity litres | 70 |
| Oven function | multifunction |
| Number of functions | 25 |
| Oven Functions | Traditional bake,grill,keep warm,defrost,fan bake,true fan,conventional cooking,bottom heat,slow cook,Regenerating/sterilising,true fan cooking,conventional cooking/tradional bake,slow cooking,pizza setting/fan assisted,moist fan,true fan vertifan,bottom,grilling,turbo grilling,bread baking,browning/ au gratin,conventional cooking/traditional cooking,dough proving,drying,frozen foods,full steam,plate warming,preserving |
| Oven Functions Continued | Sous vide cooking,yoghurt function,humidity cooking high,humidity cooking medium,humidity cooking low,steam regenerating |
| ELECTRICAL CONNECTION | |
| Connected load KW | 3.2 |
| Type of connection | hardwired |
| OTHER FEATURES | |
| Program Options | Defrost by time,defrost by sensor,cooking by weight,cooking by sensor,Fan cooking,Fan assist bake,Pizza,Grill,Keep warm,75 cooking recipes,10 sous vide cooking recipes |
| Auto cook programs | Yes |
| Cleaning | steam |
| Door | removable door,removable inner glass panes,IsoFront cool door |
| Lights | 2 |
| Light position | side and top |
| Telescopic runners | two |
| Number of shelves | 2 |
| Safety features | isofront plus quadruple glazed door |
| Included accessories | dripping pan,cake tray,patissoire,set pan |
| Layers of glass in door | 4 |
| Number of shelf positions | 5 |