| | |
| --- | --- |
| Model: | WD7560P1 |
| IPN: | 714321 |
| Brand: | Fisher & Paykel |
| Colour: | White |
| Manufacturer's Warranty: | 2 Years |
| | |
| --- | --- |
| Capacity Wash: | 7.5kg |
| Energy Star Rating: | 4 Stars |
| Energy Use (p.a.): | 294kWh/year |
| Spin Speed: | 1400rpm |
| Type: | Front load |
| Water Rating: | 4.5 Stars |
7.5kg Washer 4kg Dryer Combo by Fisher & Paykel
Our front loader Washer Dryer Combo provides a complete laundry solution, washing and drying your clothes with premium fabric care.
7.5kg wash load and 4kg dry load

Easy installation with no venting required

Wash and dry an average load in under three hours
Features & Benefits:
Two in one convenience
The Fisher & Paykel 600mm washer dryer fits into a standard space and does the work of a washer and dryer combined – offering a complete laundry solution.
Complete fabric care
Designed to care for every type of fabric with specialised cycles. Offers low-temperature drying to prevent fabric damage and a reverse-tumble drying action to minimise tangling.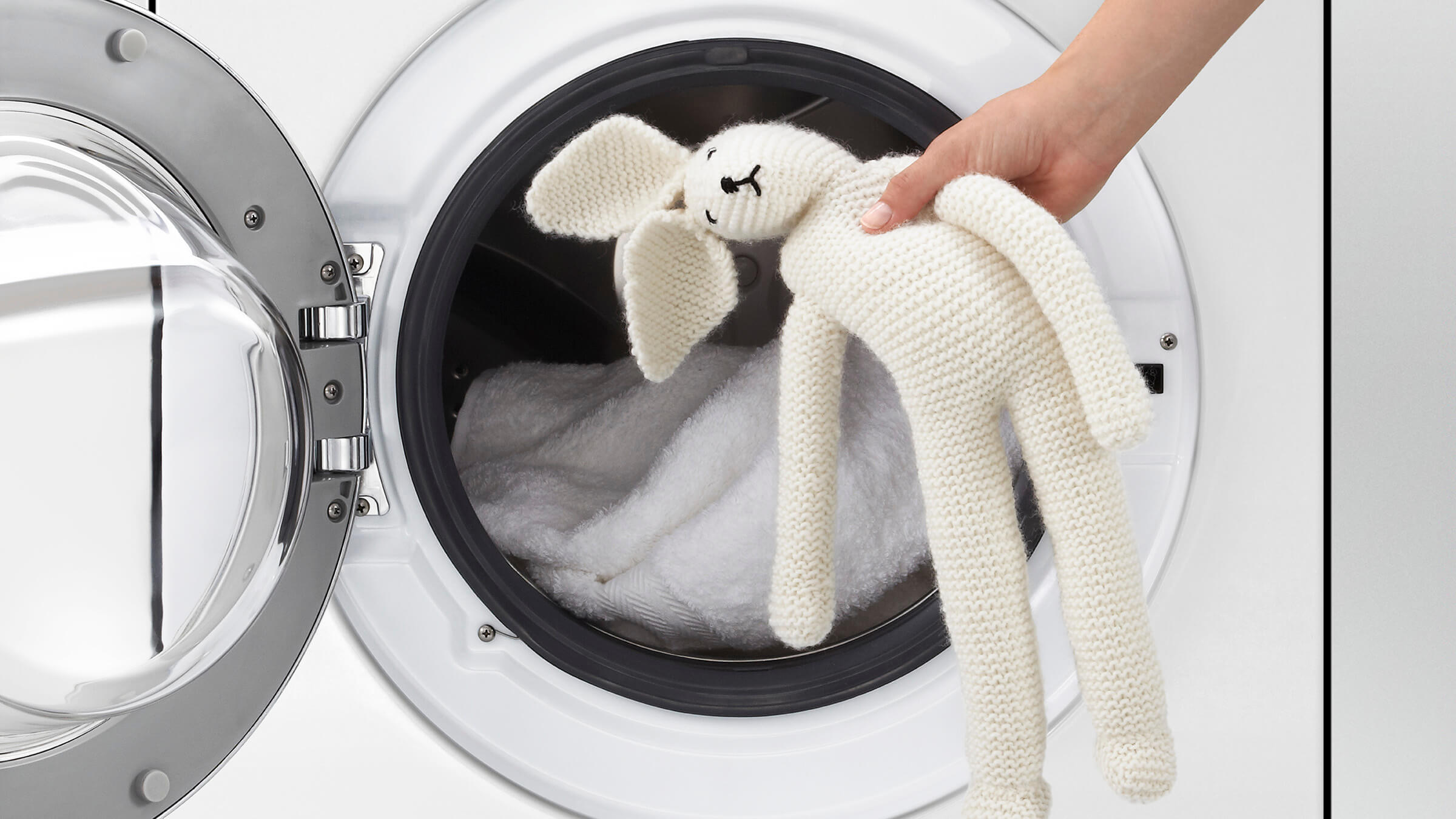 Add a Garment
Add a Garment allows you to pause your wash cycle, add or remove an item, then carry on washing.
Hot spin technology
Hot spin technology reduces moisture content to speed up the drying process – saving time and energy.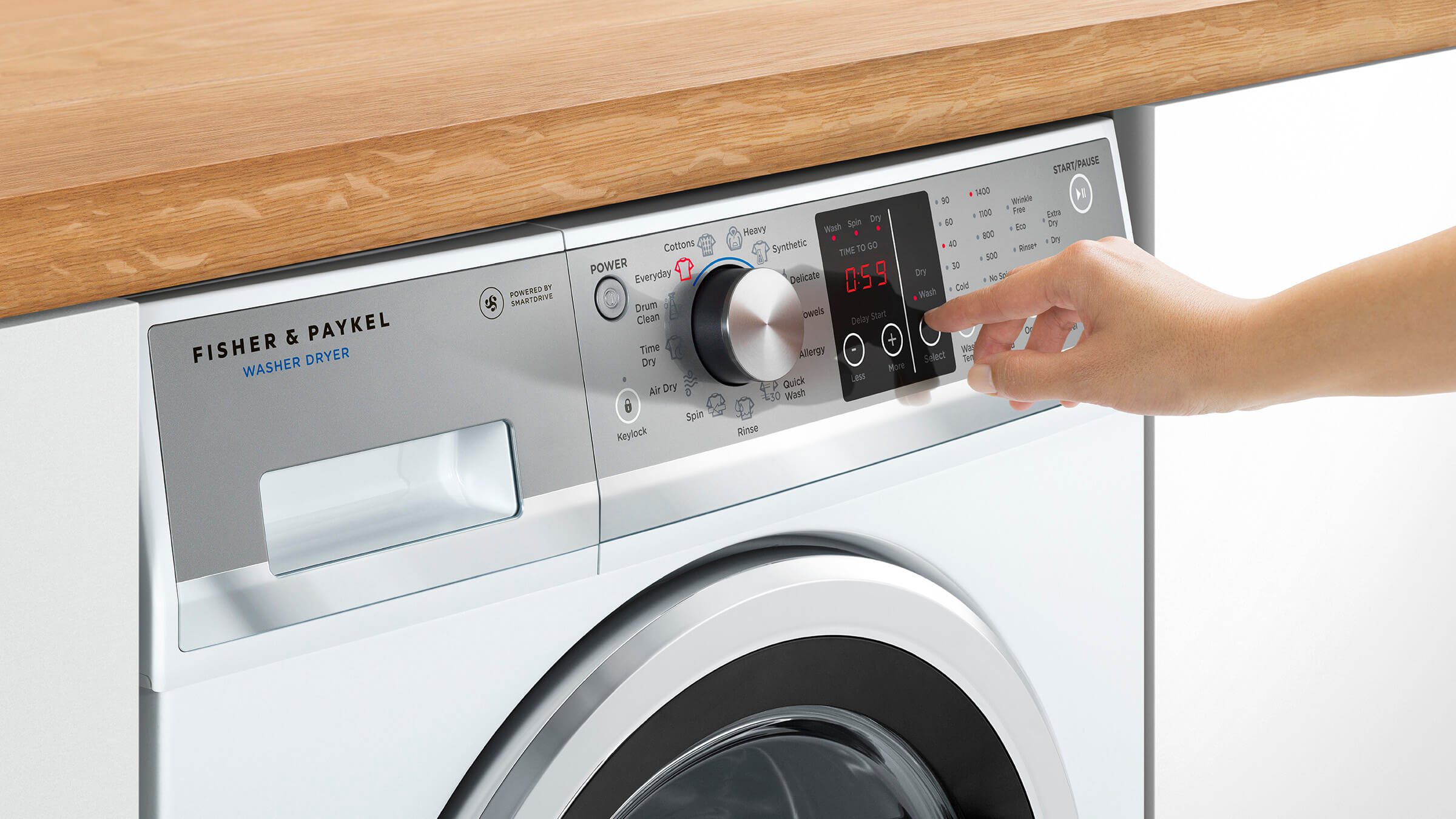 Quick cycle times
Wash and dry an average load in three hours or less.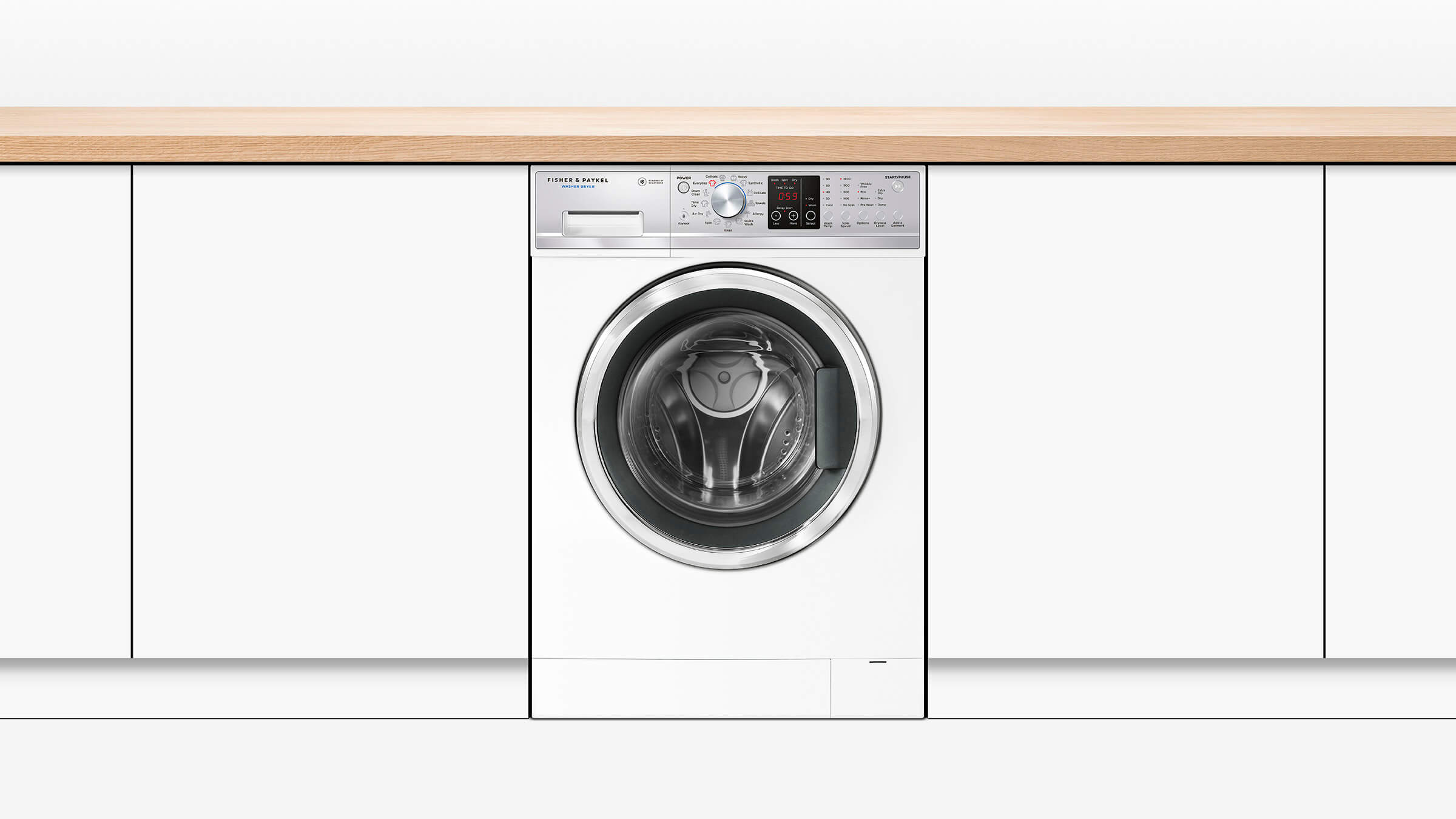 Easy installation
All that's required is a cold water inlet, a drain and power – no venting required.
---
Camberwell Electrics Delivery Options
Customer Service is important to us, we offer two delivery options:
Standard Delivery - (Door to Door Only)
Premium Delivery - (Deliver, Unpack, Placement, Check Product, Takeaway Rubbish)
Call one of our team on 1300 882 257 to discuss the best delivery option suitable for your location and product.
I

mportant Note About Product Specifications
Every effort is made to ensure all specifications and information within this website is correct and up to date.
Due to continuous improvements on both technical and manufacturing level this information should be regarded as indicative only.
For installation of products requiring exact measurements, a product's measurements should only be taken from the actual physical product.
NOTE: On all handmade products the measurements can vary from the manufacture's information.
Stock Availability Note: We do not have stock levels on our website. Due to carry such a large range of products, some products are supplied direct from the supplier and some are from our warehouse.
When you place your order it may be in our warehouse or we may need to source it from our suppliers.
Each order is MANUALLY processed, when you place your order, the stock availability is checked. One of our friendly Product Specialists will then call you to confirm your order and advise you as to the stock availability.
If we cannot contact you we will either leave a voicemail message or send you an email with the relevant information.
| | |
| --- | --- |
| | |
| Continuous Wash & Dry cycles | 10 |
| Dry only cycles | 9 |
| Max spin speed | 1400rpm |
| SmartDrive™ Technology | Yes |
| Spin speeds | 5 |
| Vortex™ Wash | Yes |
| Wash only cycles | 10 |
| | |
| Allergy | Yes |
| Cottons | Yes |
| Delicate | Yes |
| Everyday | Yes |
| Heavy | Yes |
| Quick Wash 30 | Yes |
| Rinse | Yes |
| Spin | Yes |
| Synthetic | Yes |
| Towels | Yes |
| | |
| Air Dry (No Heat) | Yes |
| Allergy | Yes |
| Cottons | Yes |
| Delicate | Yes |
| Everyday | Yes |
| Heavy | Yes |
| Synthetic | Yes |
| Time Dry | Yes |
| Towels | Yes |
| Continuous Wash & Dry Cycles | |
| Allergy | Yes |
| Cottons | Yes |
| Delicate | Yes |
| Everyday | Yes |
| Heavy | Yes |
| Quick Wash | Yes |
| Rinse | Yes |
| Spin | Yes |
| Synthetic | Yes |
| Towels | Yes |
| | |
| Add a Garment | Yes |
| Anti-fungal door gasket | Yes |
| Auto out of balance correction | Yes |
| Cold water inlet only | Yes |
| Controlled cold | Yes |
| Customise cycle | Yes |
| Delay start | Yes |
| Detergent dispenser | Yes |
| Dry temperatures | 2 |
| Dryness levels | 3 |
| Eco | Yes |
| Excess foam detection | Yes |
| Fabric softener dispenser | Yes |
| Flood protection | Yes |
| Keylock | Yes |
| Pre Wash | Yes |
| Rinse + | Yes |
| SmartTouch™ Control Dial | Yes |
| Spin speeds | No Spin, 500, 800, 1100, 1400 |
| Stainless steel drum | Yes |
| Time to go indicator | Yes |
| Water temperature controls | 5 |
| Wrinkle free option | Yes |
| | |
| Parts & Labour | 2 years |
| Parts only Direct Drive Motor | 10 years |
| | |
| Capacity (Wash/Dry) | 7.5/4 Kg |
| | |
| Energy Star Rating (Wash cycle) | 4 Star (294kWh/year) |
| Energy rating (Dry cycle) | 3.5 Star (140kWh/year) |
| Water Consumption l/cycle | 63 |
| Water rating (WELS) | 4.5 Star |
| Water usage (per dry cycle) | 26 L |
| Dimensions | |
| Depth | 590mm |
| Height | 850mm |
| Width | 600mm |