| | |
| --- | --- |
| Model: | 64488 |
| IPN: | 679698 |
| Brand: | Jura |
| Colour: | White |
2 Phase Cleaning Tablets by Jura
Effective cleaning, long-lasting protection
Maintenance of the automatic coffee machines and hygiene when working with milk, coffee and water are key to maintaining a very high level of coffee quality.
Every automatic machine from JURA has a zero-maintenance brewing unit with self-cleaning at the touch of a button.
Our research team has developed an outstanding cleaning tablet. Their intensive work means that the cleaning and protective action of these tablets is vastly enhanced. The new 2-phase cleaning tablet doesn't just clean the machine, it also seals it to delay the accumulation of coffee fat residue.
Cleaning process
It is very easy to start the cleaning operation at the touch of a button.
Phase I, cleaning:
The special formula effectively loosens the coffee fat and particles in the brewing unit and sieve. Water heated to 80 °C thoroughly rinses these components on the inside and outside.
Phase II, protection:
Special active ingredients seal the surfaces of the corresponding components and protect them from coffee residue and fat in the long term.
The result:
A hygienically clean automatic coffee machine fully ready for perfect coffee quality and the ultimate enjoyment at the touch of a button.
Only use original JURA cleaning tablets to clean and protect your JURA automatic coffee machine. Only these tablets are perfectly matched to the automatic cleaning cycle.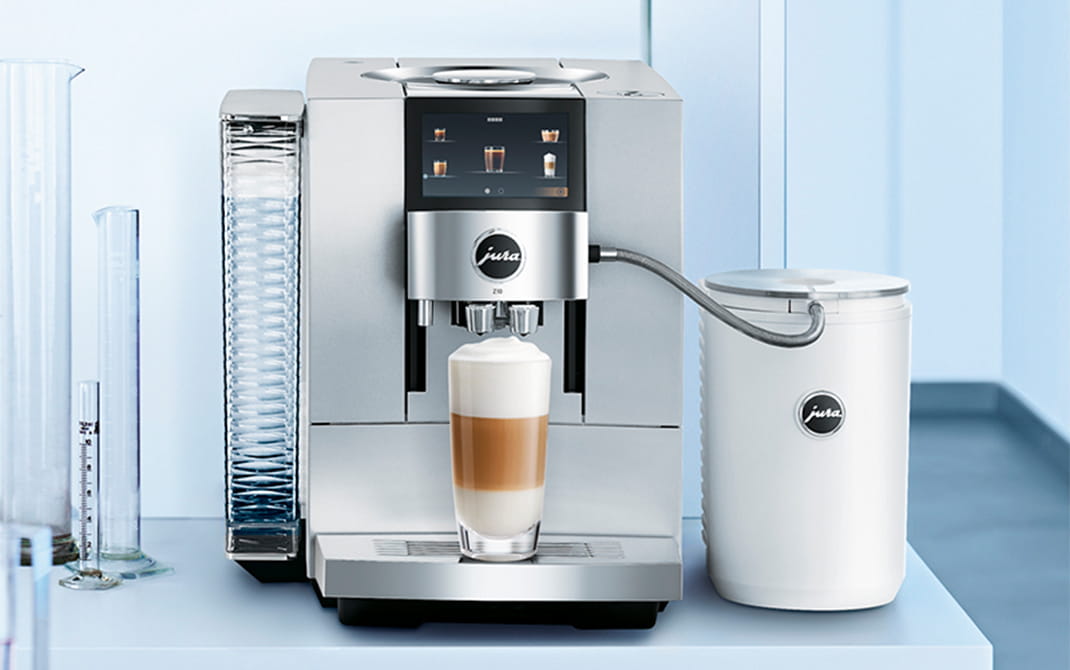 Consistently perfect coffee thanks to TÜV-certified hygiene
JURA coffee machines were certified as extremely hygienic by independent international testing organisation TÜV Rheinland in accordance with its own strict criteria. This proves that JURA maintenance products, precisely formulated to be effective with the electronically controlled programmes, guarantee TÜV-certified hygiene and cleanliness for every JURA coffee machine.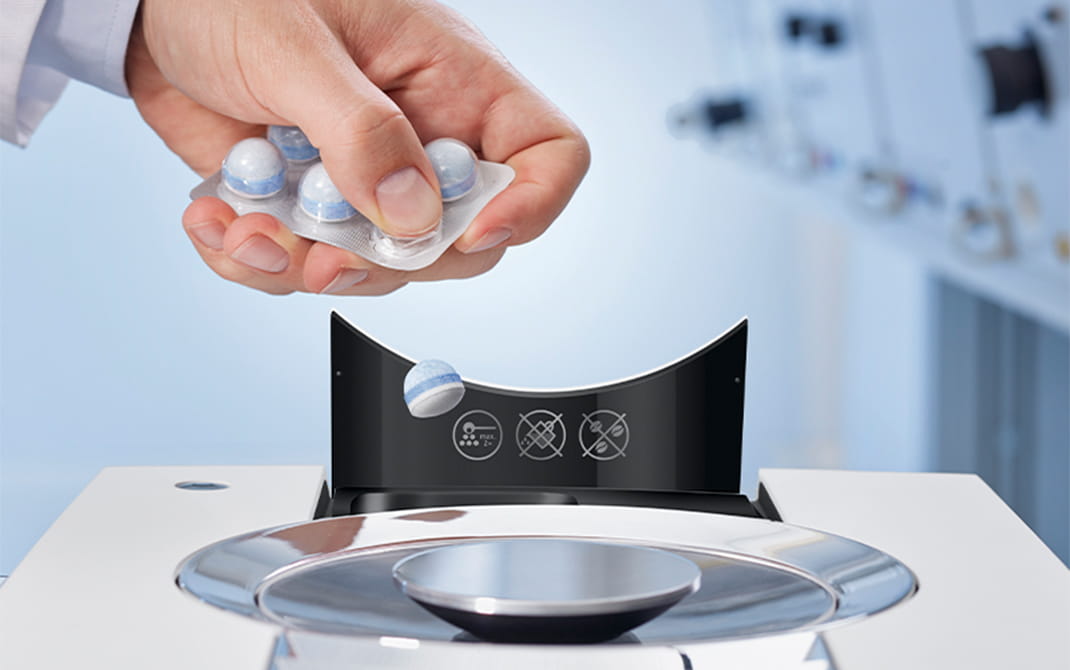 Effective cleaning – long-lasting protection
In combination with the integrated, electronically controlled cleaning programme, the 2-phase cleaning tablet reliably removes coffee fats between the brewing unit and the coffee spout. As well as cleaning it also seals all the pipes, delaying the deposition of coffee fat with lasting effectiveness. Everything happens at the touch of a button and without the user having to reach into the machine.
---
Camberwell Electrics Delivery Options
Customer Service is important to us, we offer two delivery options:
Standard Delivery - (Door to Door Only)
Premium Delivery - (Deliver, Unpack, Placement, Check Product, Takeaway Rubbish)
Call one of our team on 1300 882 257 to discuss the best delivery option suitable for your location and product.
I

mportant Note About Product Specifications
Every effort is made to ensure all specifications and information within this website is correct and up to date.
Due to continuous improvements on both technical and manufacturing level this information should be regarded as indicative only.
For installation of products requiring exact measurements, a product's measurements should only be taken from the actual physical product.
NOTE: On all handmade products the measurements can vary from the manufacture's information.
Stock Availability Note: We do not have stock levels on our website. Due to carry such a large range of products, some products are supplied direct from the supplier and some are from our warehouse.
When you place your order it may be in our warehouse or we may need to source it from our suppliers.
Each order is MANUALLY processed, when you place your order, the stock availability is checked. One of our friendly Product Specialists will then call you to confirm your order and advise you as to the stock availability.
If we cannot contact you we will either leave a voicemail message or send you an email with the relevant information.
| | |
| --- | --- |
| Categories | Cleaning Tablets |
| Brand | Jura |
| Model | 64488 |