| | |
| --- | --- |
| Model: | 24111 |
| Brand: | Jura |
| Colour: | Black |
Jura Automatic Milk Frother Hot and Cold Coffee Machine 24111
Refreshing milk foam magic
Airy, light and versatile. For the first time, the fresh, fine milk foam produced by the JURA Automatic Milk Frother can now be used to prepare cold versions of specialities like the flat white, the latest trend beverage.
The clear, unfussy shape, the ingenious look and feel and selected materials of the speedy frother result in very simple handling coupled with optimum hygiene. Featuring two attachments, it prepares cold, warm or hot milk or milk foam using just one operating button.
Available as an addition to any coffee machine and an aid for all fans of speciality beverages with milk, JURA's Automatic Milk Frother adds a new dimension to recipe ideas and barista tricks.
Wide choice of recipes
Airy, creamy milk foam gives trend specialities the freshness and lightness they need, either as the final decoration or the key base ingredient. Cold, warm or hot, the Automatic Milk Frother creates magical delicacies for any season: a hot chocolate in winter, a fruity Cold Romanoff in spring, a refreshing iced flat white in summer or an iced chai latte in autumn. There are no limits to the imagination of what you can produce. The enclosed recipe leaflet provides inspiration for special trendy drinks.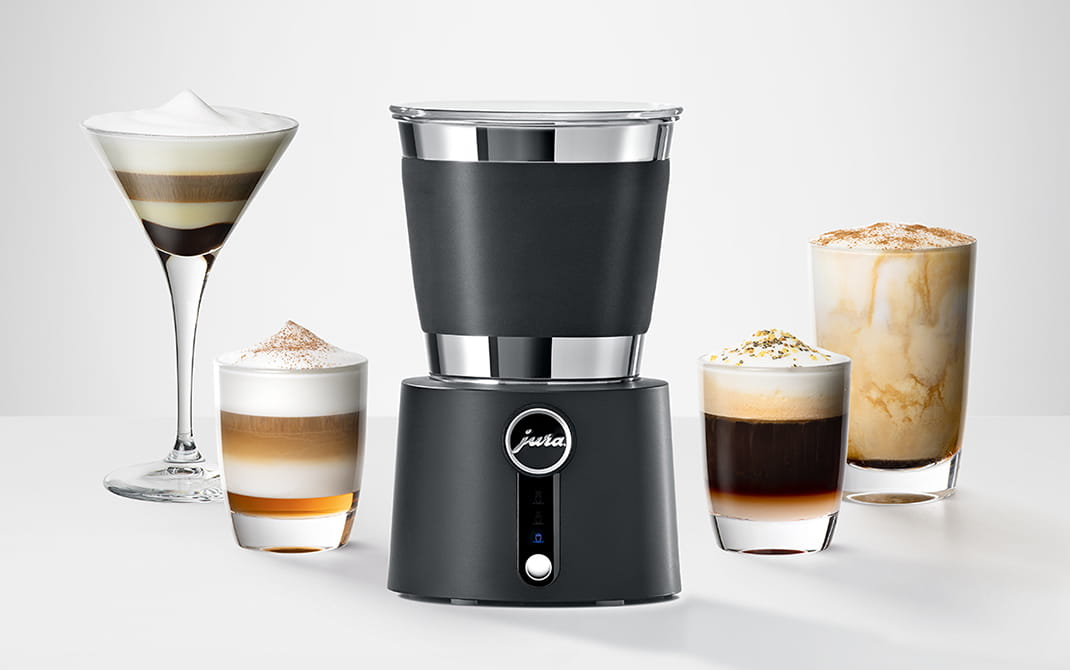 Cold milk foam at the touch of a button
Simply press the ergonomic operating button once, twice or three times and cold, warm or hot milk is frothed in the milk container. Self-explanatory, colour pictograms confirm the mode selected.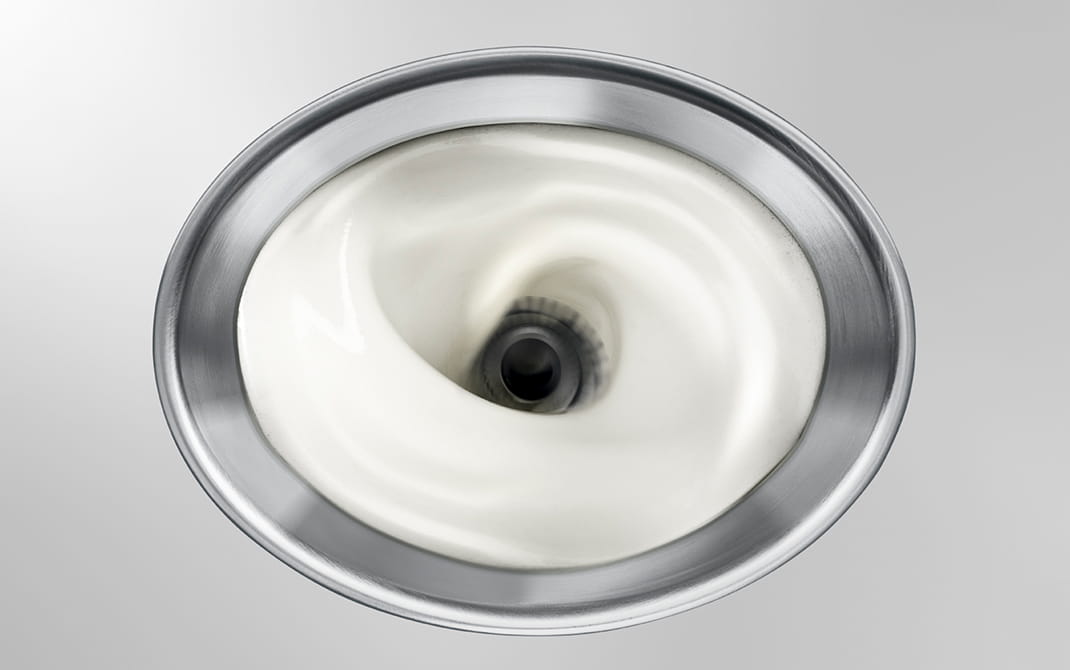 Ingenious design
The look and feel of the Automatic Milk Frother reflect the classic JURA design and are perfectly matched to the simple handling and optimum hygiene of the device. With its pleasant, soft-touch grip and elegant chrome details, users can't fail to be impressed. Easy-care materials such as stainless steel and the rounded shapes make the container very easy to clean.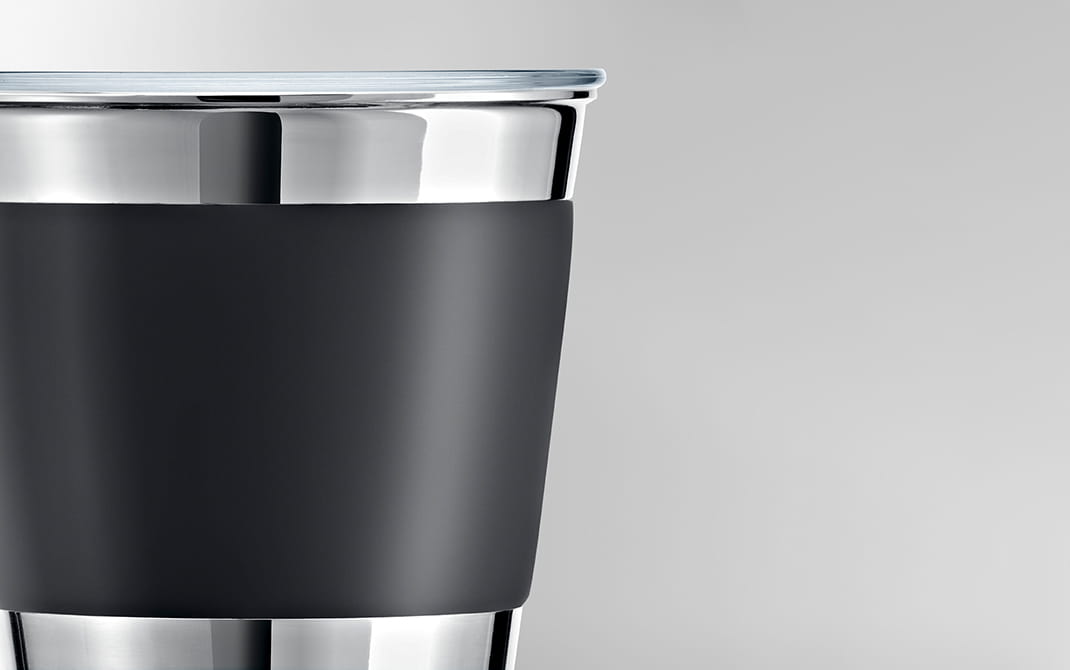 Compact
The water supply line and attachments can be easily stowed in the base. At 13 x 21 cm, the Automatic Milk Frother slots perfectly into any kitchen cabinet.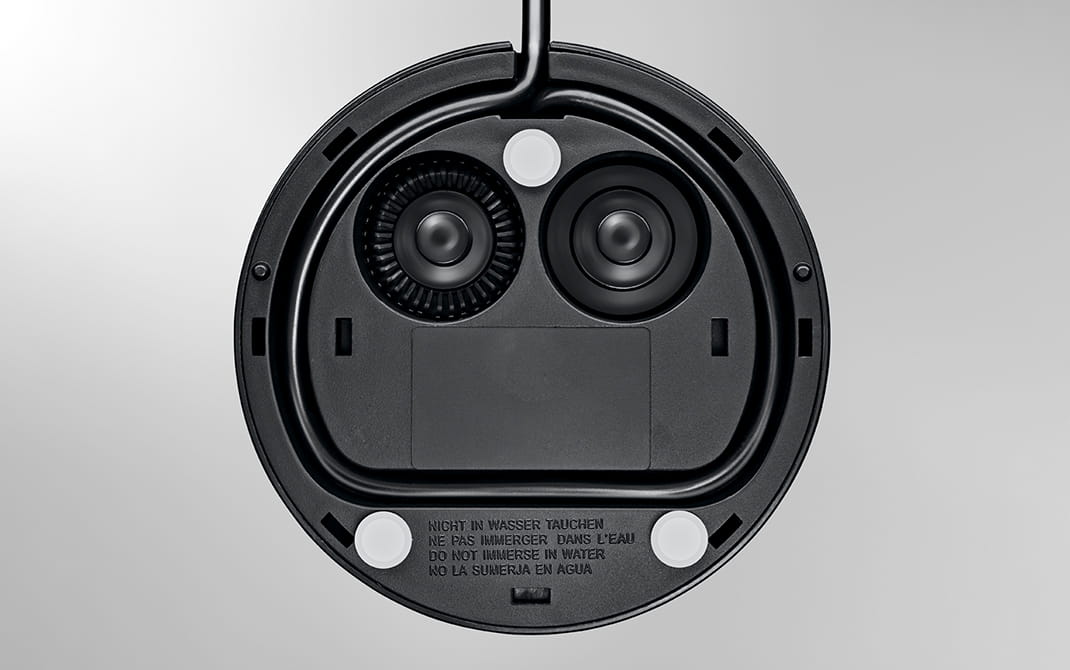 ---
Camberwell Electrics Delivery Options
Customer Service is important to us, we offer two delivery options:
Standard Delivery - (Door to Door Only)
Premium Delivery - (Deliver, Unpack, Placement, Check Product, Takeaway Rubbish)
Call one of our team on 1300 882 257 to discuss the best delivery option suitable for your location and product.
I

mportant Note About Product Specifications
Every effort is made to ensure all specifications and information within this website is correct and up to date.
Due to continuous improvements on both technical and manufacturing level this information should be regarded as indicative only.
For installation of products requiring exact measurements, a product's measurements should only be taken from the actual physical product.
NOTE: On all handmade products the measurements can vary from the manufacture's information.
Stock Availability Note: We do not have stock levels on our website. Due to carry such a large range of products, some products are supplied direct from the supplier and some are from our warehouse.
When you place your order it may be in our warehouse or we may need to source it from our suppliers.
Each order is MANUALLY processed, when you place your order, the stock availability is checked. One of our friendly Product Specialists will then call you to confirm your order and advise you as to the stock availability.
If we cannot contact you we will either leave a voicemail message or send you an email with the relevant information.
| | |
| --- | --- |
| In figures | |
| CableLength | 0.8 m |
| Power | 550 - 650 Watt |
| Voltage | 120 - 240 V ~ |
| Frequency | 50 - 60 hz |
| Weight | 1 kg |
| Width | 12.5 cm |
| Height | 20.9 cm |
| Depth | 12.5 cm |