| | |
| --- | --- |
| Model: | 71311 |
| IPN: | 690548 |
| Brand: | Jura |
| Colour: | White |
Claris Blue Water Filter Cartridge by Jura
Coffee contains 98% water. The better the quality of the water, the purer and less adulterated the aroma. CLARIS reliably filters the water to leave the optimum ingredient for perfect coffee: pure water for pure enjoyment.
The new protective formula was developed especially with modern automatic machines with a One-Touch Cappuccino function in mind. It contains a mineral which stabilises the calcium carbonate. This isn't then deposited in the fluid system, even with frequent steam preparation, actively preventing the pipes from becoming blocked.
But CLARIS can offer even more: as well as preventing scale, it also filters many other substances detrimental to flavour and aroma out of the water. But the minerals and fluorides that are important for health are retained.
CLARIS works according to the professional up-flow principle. During every preparation, the filter granule is dispersed to develop its full effect. The water is freshly filtered for every preparation, preventing stagnant filtered water and rapid bacterial contamination.
Used correctly, CLARIS removes the need for descaling completely. This makes your machine easier to use and saves you valuable time. Clean pipes, heating elements and a pump without calcium deposits demonstrably extend the life of your automatic machine and help it to retain its value.
Only original CLARIS filter cartridges are matched precisely to JURA automatic machines in terms of composition and throughflow. Be sure to look out for the JURA seal of quality when buying filters. You will find this is well worthwhile.

Treat yourself and your JURA coffee machine to the new CLARIS filters and see the many benefits for yourself!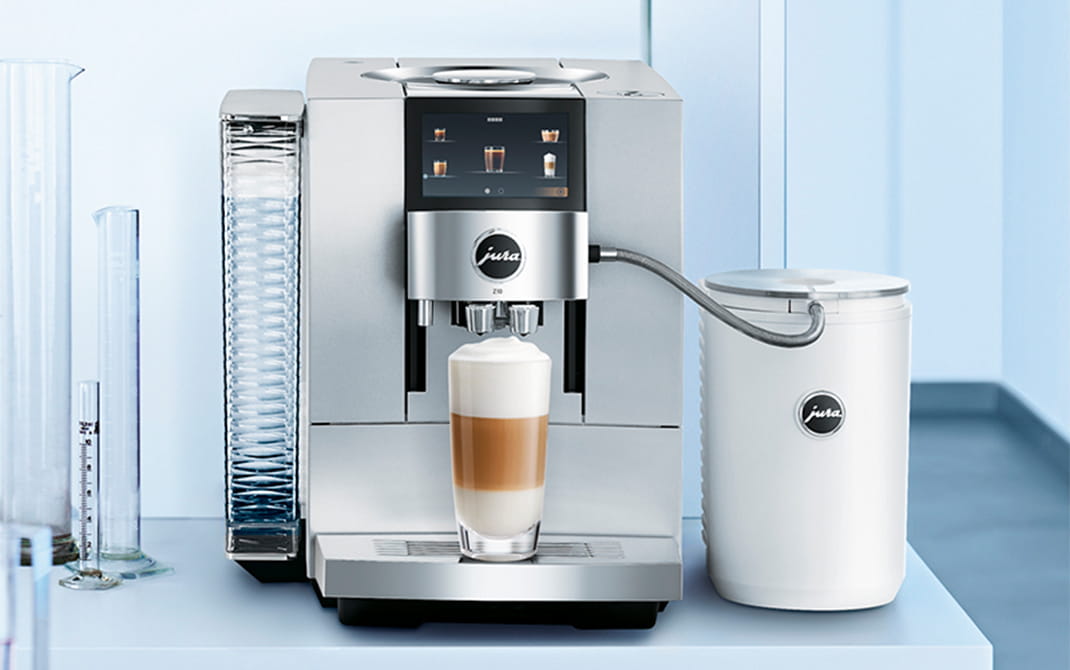 Consistently perfect coffee thanks to TÜV-certified hygiene
JURA coffee machines were certified as extremely hygienic by independent international testing organisation TÜV Rheinland in accordance with its own strict criteria. This proves that JURA maintenance products, precisely formulated to be effective with the electronically controlled programmes, guarantee TÜV-certified hygiene and cleanliness for every JURA coffee machine.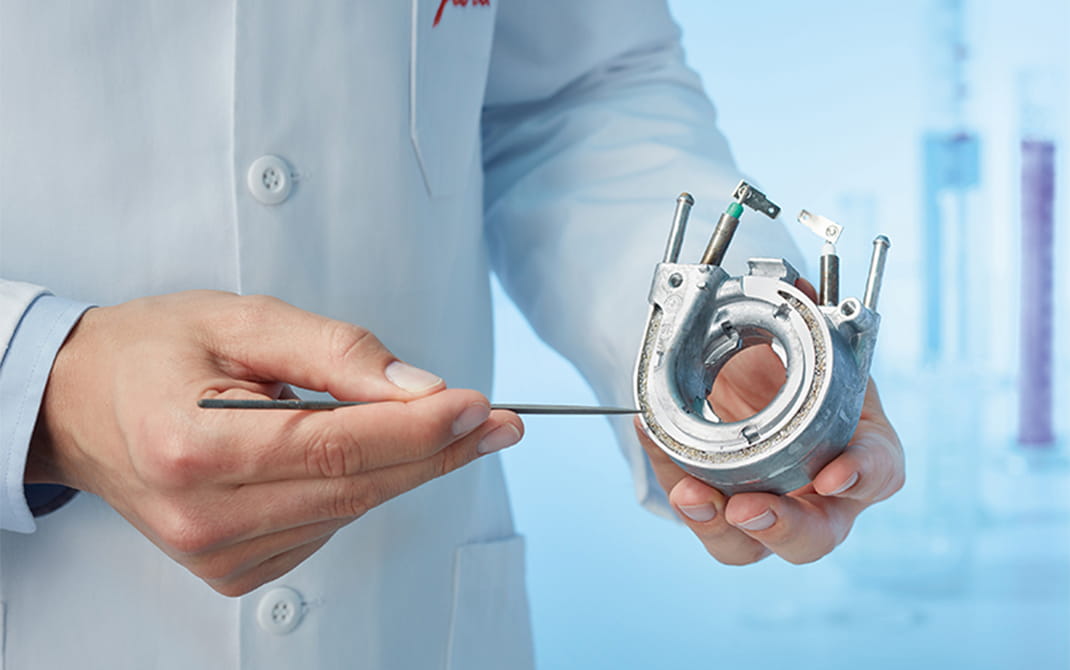 Limescale causes faults and impairs flavour
When water is heated, limescale is deposited. Pipes narrowed by limescale not only slow down the heating process and therefore consume more energy, but may even cause the machine to break down completely. Limescale also has a negative effect on the coffee itself. Although a small amount of calcium carbonate is important to the flavour of coffee, too much gives the water an unpleasant aftertaste and prevents the coffee aromas from developing as they should, partly due to fluctuating water temperatures.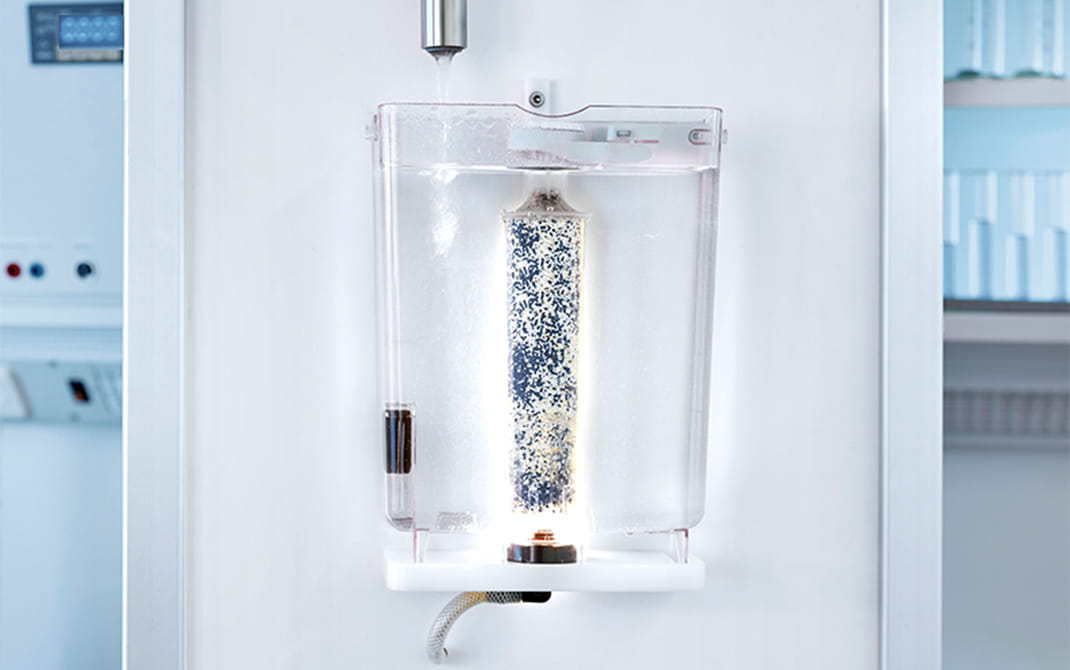 CLARIS removes the need for descaling
The right water is crucial to the taste of the coffee because coffee consists in fact of 98 % water. In addition to calcium, minerals and fluorides, the tap water in many areas contains traces of lead, copper, aluminium and chlorine. Positioned directly in the water tank, the CLARIS filter freshly filters the water every time coffee is prepared. It completely absorbs harmful substances while retaining important fluorides, which help the flavours to really develop. With the optimum water quality, every cup of coffee becomes a full-bodied taste experience. CLARIS eliminates the need to descale the machine.
---
Camberwell Electrics Delivery Options
Customer Service is important to us, we offer two delivery options:
Standard Delivery - (Door to Door Only)
Premium Delivery - (Deliver, Unpack, Placement, Check Product, Takeaway Rubbish)
Call one of our team on 1300 882 257 to discuss the best delivery option suitable for your location and product.
I

mportant Note About Product Specifications
Every effort is made to ensure all specifications and information within this website is correct and up to date.
Due to continuous improvements on both technical and manufacturing level this information should be regarded as indicative only.
For installation of products requiring exact measurements, a product's measurements should only be taken from the actual physical product.
NOTE: On all handmade products the measurements can vary from the manufacture's information.
Stock Availability Note: We do not have stock levels on our website. Due to carry such a large range of products, some products are supplied direct from the supplier and some are from our warehouse.
When you place your order it may be in our warehouse or we may need to source it from our suppliers.
Each order is MANUALLY processed, when you place your order, the stock availability is checked. One of our friendly Product Specialists will then call you to confirm your order and advise you as to the stock availability.
If we cannot contact you we will either leave a voicemail message or send you an email with the relevant information.
| | |
| --- | --- |
| Barcode (GTIN) | 7610917713110 |
| Categories | Water Filters |
| Brand | Jura |
| Model | 71311 |