| | |
| --- | --- |
| Model: | 72570 |
| IPN: | 715535 |
| Brand: | Jura |
| Colour: | Stainless Steel |
Glass Milk Container by Jura
The glass milk container makes an indispensable addition for all coffee lovers who like to spoil their family and guests from time to time with a trendy flat white, latte macchiato or cappuccino. Perfectly harmonised with the typical lines of JURA design, it is easy to store in the refrigerator and connect up to the coffee machine as and when required. The milk lance is connected at just the right height to allow the milk to be drawn in and frothed with ease. The container holds 0.5 litres and is dishwasher-safe.
The quick and easy way to enjoy the perfect cup of coffee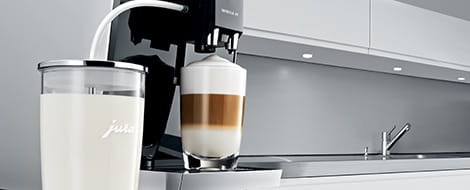 The milk pipe is connected to the cover and preparation can be started. The simple plug connections ensure that the route the milk follows is totally clean. The outer area of the milk pipe, which is often dirty, never comes into direct contact with the milk.
High-quality, perfectly hygienic materials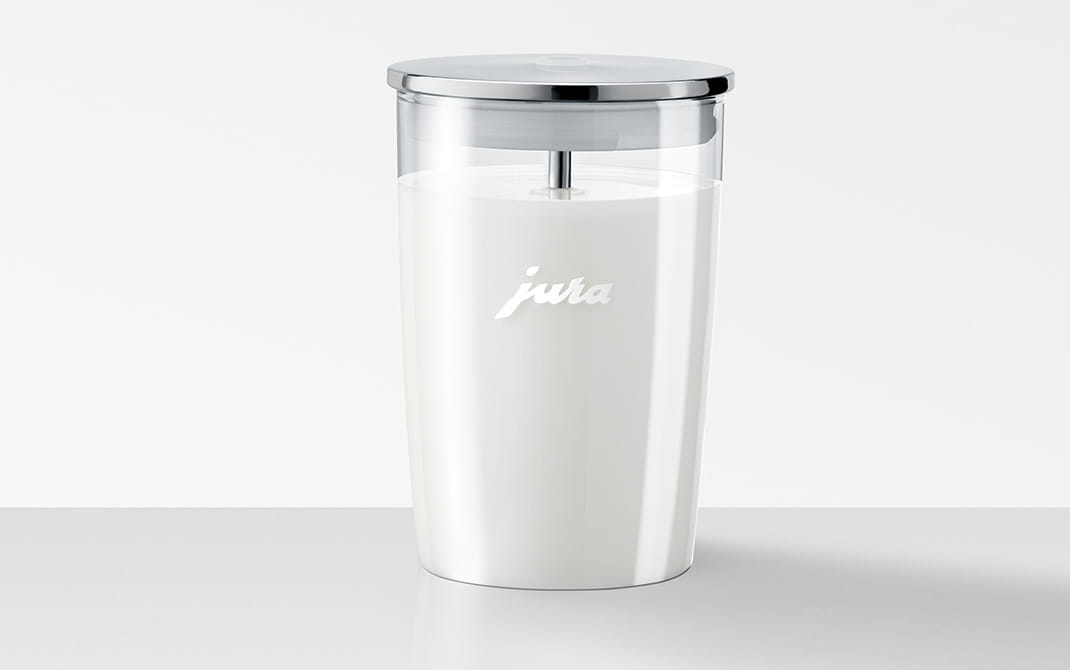 The high-quality glass container and the stainless steel milk lance are ideal for storing milk as they are taste-neutral.
Easy to store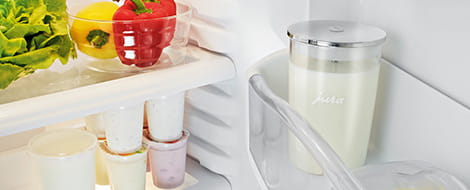 The glass milk container is very manageable and can be easily stored in the refrigerator door.
Easy to clean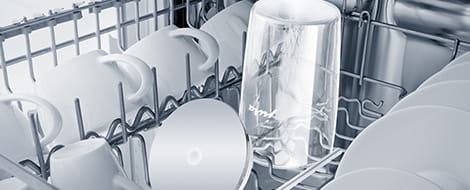 Since they have a smooth surface and are suitable for dishwashers, glass and stainless steel are nice and easy to clean.
---
Camberwell Electrics Delivery Options
Customer Service is important to us, we offer two delivery options:
Standard Delivery - (Door to Door Only)
Premium Delivery - (Deliver, Unpack, Placement, Check Product, Takeaway Rubbish)
Call one of our team on 1300 882 257 to discuss the best delivery option suitable for your location and product.
I

mportant Note About Product Specifications
Every effort is made to ensure all specifications and information within this website is correct and up to date.
Due to continuous improvements on both technical and manufacturing level this information should be regarded as indicative only.
For installation of products requiring exact measurements, a product's measurements should only be taken from the actual physical product.
NOTE: On all handmade products the measurements can vary from the manufacture's information.
Stock Availability Note: We do not have stock levels on our website. Due to carry such a large range of products, some products are supplied direct from the supplier and some are from our warehouse.
When you place your order it may be in our warehouse or we may need to source it from our suppliers.
Each order is MANUALLY processed, when you place your order, the stock availability is checked. One of our friendly Product Specialists will then call you to confirm your order and advise you as to the stock availability.
If we cannot contact you we will either leave a voicemail message or send you an email with the relevant information.
| | |
| --- | --- |
| Container Volume | 0.5 L |
| Article Number | 72570 |